Here's What PGA Teaching Professionals are Saying About Lag Shot...
The Lag Shot Training Clubs are a staple used to help develop players at my Tour Striker Golf Academy. Teaching rhythm and swing sequence is difficulty for many to grasp. With the attributes provided by the Lag Shot clubs readily available, students develop quickly and those feels transfer to their own clubs immediately. After using a Lag Shot, most students want one for themselves for further development.
Mark Chuck  |  PGA, Golf Digest Top 50 Coach, Golf Magazine Top 100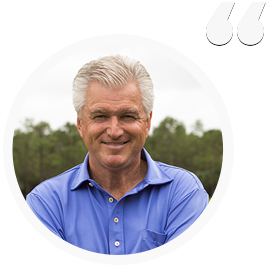 Having taught golf full time for over 30 years I've developed a sense of what works and what doesn't in the 'real world' of helping everyday golfers.  LagShot is the ultimate training aid in this sense, because it does just that.  It delivers the proper feel to a golfer, so there is no need to bog down with conscious swing thoughts.  If you want more lag, great timing, and a smoothness to your swing, then you want to train with LagShot.

Adam Bazalgette  | 3-Time PGA teacher of the year, Founder of the largest online golf instructional website in the world, ScratchGolfAcademy.com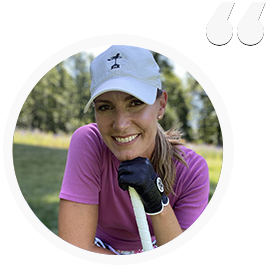 I help golfers on my lesson tee every day find their "true swing" and having Lag Shot just makes my job so much easier! Within a few swings golfers move more athletically responding to the weight and whippiness of this tool while still getting a realistic feel of impact! Lag Shot helps exaggerate all the good things about a natural swing, most importantly good tempo and timing for effortless clubhead speed!

Erika Larkin  | Erika was named one of Golf Digest's Best Young Teachers in America, Top 40 Teachers Under 40 and #1 Coach in Virginia, ErikaLarkin.com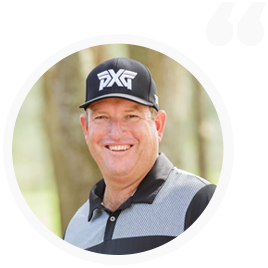 Lag Shot is a fantastic training aid that helps golfer gain the feeling of a great swing. It smooths out your transition from backswing to downswing, and gives you more lag without it feeling forced.

Gary Gilchrist  | Gary has taught many PGA and LPGA professionals that have won a combined 8 majors. 3 of his students have risen to world #1 ranking, and the have a combined total of 67 wins on PGA, LPGA, and European tours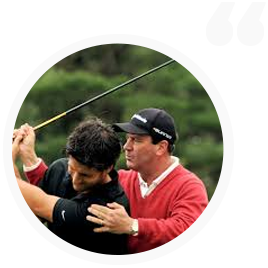 When it comes to the golf swing, mastering the correct swing sequence while generating a significant amount of lag in the downswing is absolutely critical. Lag Shot gives golfers a training aid that allows them to translate the technical swing thoughts and terminology that I advocate as a golf instructor into feels they can replicate on the course.

Wayne Defrancesco  | All American College Player while at LSU. Winner of PGA Club Pro National Championship. Maryland PGA teacher hall of fame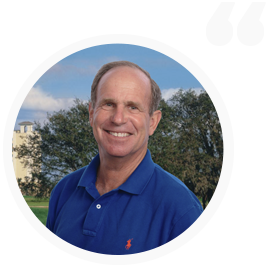 Anyone who knows me knows that I believe golf instruction should be kept simple. Too many swing thoughts is a death sentence for your consistency. This is why I'm such a big fan of the Lag Shot training aid. It allows you to feel what a fluid, stress-free golf swing should feel like, and on top of that you can ingrain this feel with the instant feedback that comes from hitting balls. It is a great training tool for any golfer.

Steven Yellin  | Founder of Fluid Motion Factor and Coached Golfers to 5 Major Wins

What Golf Magazine Top 100 Instructor Mark Durland Says About Lag Shot
Mark Durland is a 4-Time Golf Magazine Top 100 Instructor (2017-2020) and has been voted Best Teacher in Florida by Golf Digest. He currently owns and operates the Durland Golf School at Naples Grande in Naples, FL. See why he highly recommends Lag Shot.

Use left/right arrows to navigate the slideshow or swipe left/right if using a mobile device